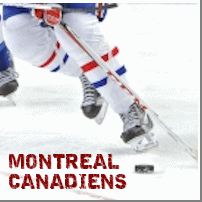 MONTREAL – CANADIENS - LEAFS TICKETS: One of the fiercest rivalries in hockey, based on geographic, political, and on ice events, it doesn't get bigger than Montreal Canadiens vs Toronto Maple Leafs. Be it at the Bell Centre or Air Canada Centre, always expect fans to heigten the tension between these two clubs.

The 2017-18 Schedule will be out late June 2017. Be sure to check back then. For now the pre-season game in Quebec City is available for purchase.

GOHABS.com has linked with Ticketliquidator. Our mission is simple: to find you the lowest price! No need to overpay for Canadiens tickets.